When Is an Office Chair Design Famous? U.S. Supreme Court Won't Hear Herman Miller's Trade Dress Appeal Regarding the Eames Chair
The U.S. Supreme Court decided not to take up Herman Miller, Inc.'s appeal from a Ninth Circuit holding that partially overturned a jury verdict and held that Herman Miller's popular Eames office chair (average retail price US$1,200) is not "famous" enough to qualify for trade dress dilution protection.[1] The Supreme Court's denial of Herman Miller's petition means the Ninth Circuit's decision will stand.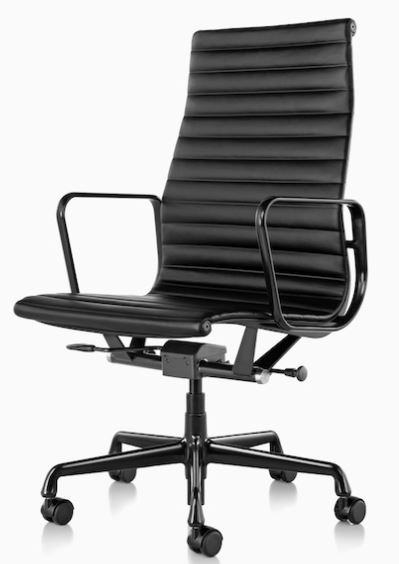 In 2016, a jury ordered defendant Office Star Products to pay Herman Miller US$3.3 million in trade dress infringement damages and US$3 million in trade dress dilution damages for selling office chairs that look like Herman Miller's Eames chairs. At trial, Herman Miller introduced evidence that it sold hundreds of thousands of its Eames chairs since 1958, it spent an average of US$550,000 per year on advertising the chairs, the chairs were heavily featured in the TV show Mad Men and in other TV shows and movies, and the chairs have been exhibited in the Museum of Modern Art and the Henry Ford Museum.
In 2020, in a 2-1 decision, the Ninth Circuit affirmed the jury's judgment of trade dress infringement but reversed the jury's judgment on dilution.[2] The majority stated that protection against dilution, which does not require any likelihood of confusion, is afforded only to "truly prominent and renowned" marks that had established a "household name" level of fame. The Eames design failed to meet this standard as a matter of law. In dissent, Judge Friedland wrote that Herman Miller introduced sufficient evidence for the jury to consider the question of fame, and that this was not one of the "rare cases" where the court should disturb the jury's conclusion.
By not taking up Herman Miller's petition, the Supreme Court declined Herman Miller's request to treat the appeal as a companion case to Google, LLC v. Oracle, No 18-956, which is currently pending before the Supreme Court and deals with a similar question of reviewing jury verdicts.
By David J. Byer and Eric W. Lee
---
Herman Miller Inc. v. Blumenthal Distributing Inc., case number 20-873 (Petition DENIED Mar 8, 2021).
Blumenthal Distributing, Inc. v. Herman Miller, Inc., 5:14-cv-01926 (Jun 25, 2020).