On 14 July 2017, the EU General Court issued a ruling in case T-223/16 between Massive Bionics SL and Apple Inc. and the EUIPO concerning the registration.  In the end, the General Court also found that the Board of Appeal had rightly found that the marks are similar. The matter was based on the following trademark: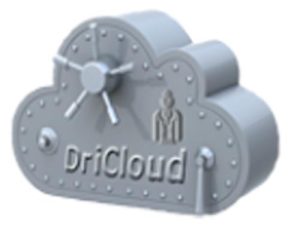 On 9 April 2013, Massive Bionics SL submitted an application for the registration of the trademark in classes 35, 42 and 44, against which registration Apple Inc. filed an opposition based on:
the word mark "iCloud" and the following word-figurative and figurative marks:
– the international word mark "iCloud", designated in Cyprus in classes 9, 35, 38, 42 and 45
– the following EU figurative trademarks registered in classes 9, 35, 38, 41 and 42:
The Opposition Division of the EUIPO dismissed the opposition in its entirety, and Apple Inc. appealed. The Board of Appeal amended the decision of the Opposition Division of the EUIPO within the scope of all services from class 35 and certain services from class 42.