What is the Italian historical trade mark?
We increasingly hear about "brand value" along with figures and suggested strategies to assist brands in difficult times.
In Italy new provisions have been approved to recognise the value of the so called historical trade marks (ie. marchio storico). To be clear, these provisions are not related to COVID-19 economic measures aiming to boost the Italian economy. They have been in the agenda for quite some time with the aim of promoting the Made in Italy and increase the value of Italian brands abroad. However, they can be considered as additional measures available to companies in such challenging times.
How does it work?
The Italian "Growth Bill" published on 7 April 2020 defines the application rules of the historical trade mark. Specifically, it states that a new trade mark register will be established in Italy. Applications were opened on 16 April 2020 and access to the register is reserved to historical trade mark owners and exclusive licensees who own a registered (and timely renewed) trade mark with the Italy IP Office (ie. Ufficio Italiano Brevetti e Marchi (UIBM)) for at least 50 years or an unregistered mark if evidence of uninterrupted use of the mark for 50 years can be provided.
Applications must be submitted online through the UIBM website and are subject to a small fee. The UIBM will have 60 days to examine the application of registered marks and 180 days for unregistered marks. The duration of the historical mark is not subject to a time limit or renewals. A searchable database has also been created to allow the public to access information about historical marks.
Specific procedures are provided in case applications are made by licensees instead of owners. Moreover, informative obligations to the Italian Ministry of Economic Development are due by owners of historical trade marks in case of business crisis, involving, for instance, shutting down the original or a main production site, in order to safeguard employment levels and the continuation of production activities in Italy.
Although the historical trade mark does not establish a new IP right, the owners of such mark will be able to use the below logo in their transactions and marketing material.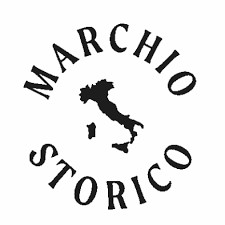 Background
The introduction of the historical trade mark has been originally identified as a tool to prevent Italian brands from moving their main production site outside of Italy. A controversial issue that was lately brought to the public attention when the well-known chocolate brand PERNIGOTTI planned to move their production outside Italy after the acquisition of the brand by Sanset Food, part of the Toksöz Group, a Turkish company.
A new law was therefore needed to safeguard the Made in Italy and avoid that the owners of brands immediately associated with the "Bel Paese" would cut jobs in Italy to save on production and human costs, while still taking advantage of the Italian heritage of their products. A measure to discourage the so called "Italian Sounding" products for the benefit of consumers around the world.
Conclusions
The historical trade mark appears to be an innovative measure to assist Italian brands in their marketing strategy and, on the other hand, it gives consumers one more tool to address their trust towards a genuine Made in Italy.
From an international perspective, we wonder if such trade marks will be considered as valuable evidence of reputation outside of Italy and if other measures may follow to what may be a first step towards an enhanced protection of the Italian creative industry in the world.
For more information, click here:
By Serena Totino and Alessandra Feller