Use of Ferrari's trade mark in a fashion show or on social media requires consent. This is the lesson we assume Philipp Plein has recently learnt following a couple of legal defeats before the Italian Courts that ruled in favour of Ferrari.
In a ruling issued by the Court of Genova last June, the Court ruled in favour of Ferrari for the illegitimate use of Ferrari's trade marks on Plein's Instagram account. The designer on that occasion posted several pictures as well as Instagram stories showing some of his clothing line with Ferrari's trade marks in the background. Ferrari successfully argued that in those shots Philipp Plein was unlawfully appropriating the positive image and reputation of the well-known car company by using its trade marks for promotional purposes.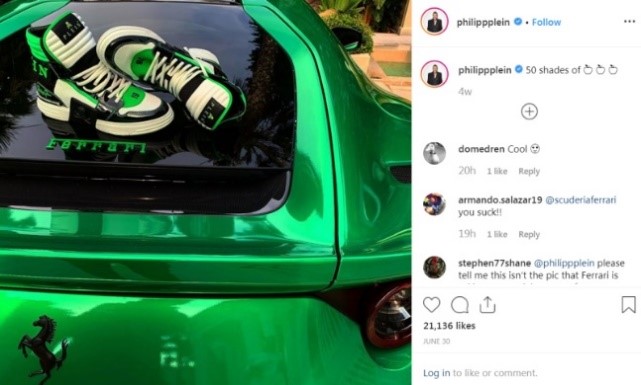 In another recent case, the Court of Milan ordered Plein to remove from its website, social media, and other online platforms all the videos and images showing Ferrari cars and trade marks. The Court also ordered the payment, in favour of Ferrari, of €300,000 in damages plus legal fees as well as the publication of the decision in two national newspapers. Furthermore, in the event in which that Philipp Plein would not promptly remove the contested images and videos representing Ferrari cars and trade marks, it will have to pay a penalty of €10,000 for each day of delay in the removal of the infringing images and videos. To view the decision, click here.
Read More